Characters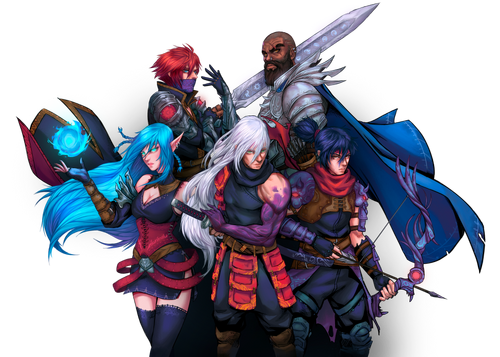 There are currently 5 characters in the game to pick from, each with their own abilities and play styles, and each one deals with the challenges you will face in a slightly different way.
With quick and flaming cuts, Allure is aggressive combat style will melt the life of any monster that crosses his path.

With agile and deadly skills, Lance will use his bow and arrow to defeat foes before they even feel his presence.

Ninn manipulates any liquid around, providing shields, summoning elemental beings and controlling tidal waves that will crush her enemies.

Touched by faith, Rhys is the better option for the vanguard, with heavily charged attacks, he won't let any enemy through.

Vylat can obliterate hordes of enemies with his multi target spells, clearing the site of any threats.
Name
Early-Game

Difficulty

Late-Game

Difficulty

Survivability
Attack

Range

Single Target

DPS

Area of Effect

DPS

Crowd

Control

Support

Skills

Rank Overall
Allure
Lance
Ninn
Rhys
Vylat