Lance
Lance

Sex

Male

Class

Arcane Hunter

Strengths

Medium-long range attacker and semi-mobile basic attack

Weaknesses

Frail, no self healing, high skill windup, and basic attacks do not cause hitstun or knockback. Struggles against small targets and flying enemies.

Difficulty

Medium High
Statistics

Health

65

Mana

120

Phys Att

15

Magic Att

12

Phys Def

7

Magic Def

8

CDR

0

M Speed

560

Gath. Str.

25
Lance is an arcane ranger that primarily uses a bow to strike down his enemies. Lance is unique in the fact that his primary fire has three levels of charge to it. The longer you hold the attack button down, the stronger his charge will be until it caps out, releasing a very powerful strike. Like Allure, he is primarily damage focused and has no ability to heal himself, though the fact that he can keep enemies at range makes him slightly easier to handle than Allure. His magical enhancements primarily focus on electrical damage and the ability to confuse the enemy.

- Lance fires an electrically charged arrow that pierces all opponents in a straight line in front of him.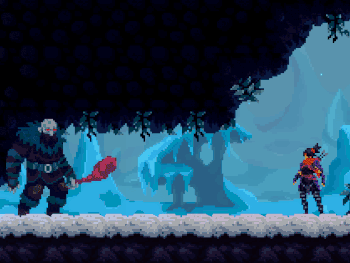 - A beam of astral energy is fired from Lance's bow. Despite having relatively short range compared to his other abilities, it pierces and stun all enemies it hits for massive damage.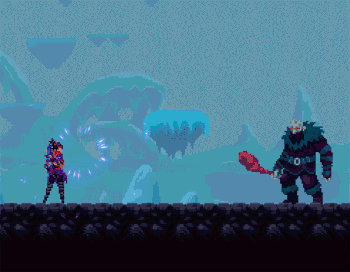 - Lance creates a field of electrified force on the ground which electricutes and stun enemies caught inside.


- Lance becomes a conduit of electrical energy, creating a massive electrical storm that hits all enemies on screen multiple times for heavy damage. Lance is unable to move but is invincible for the duration of the storm.